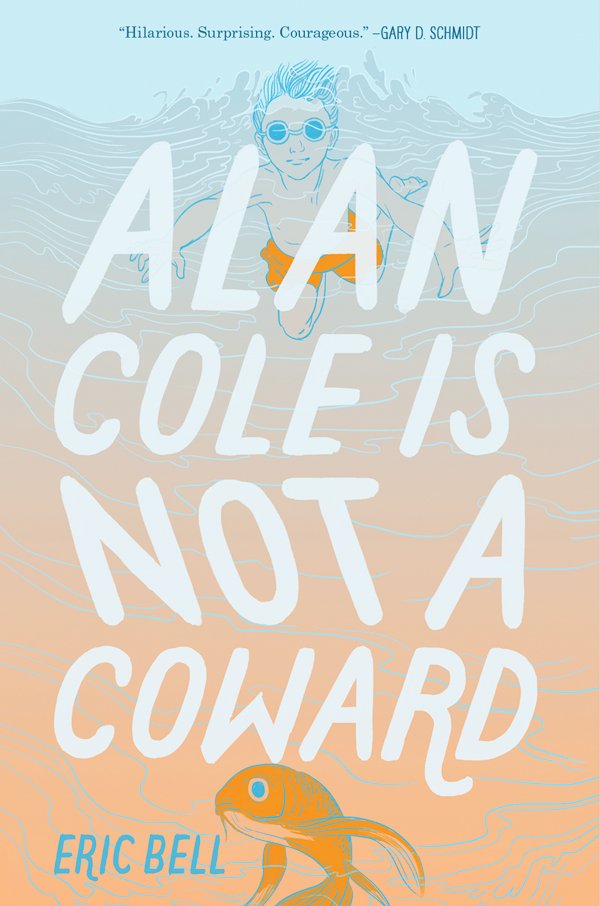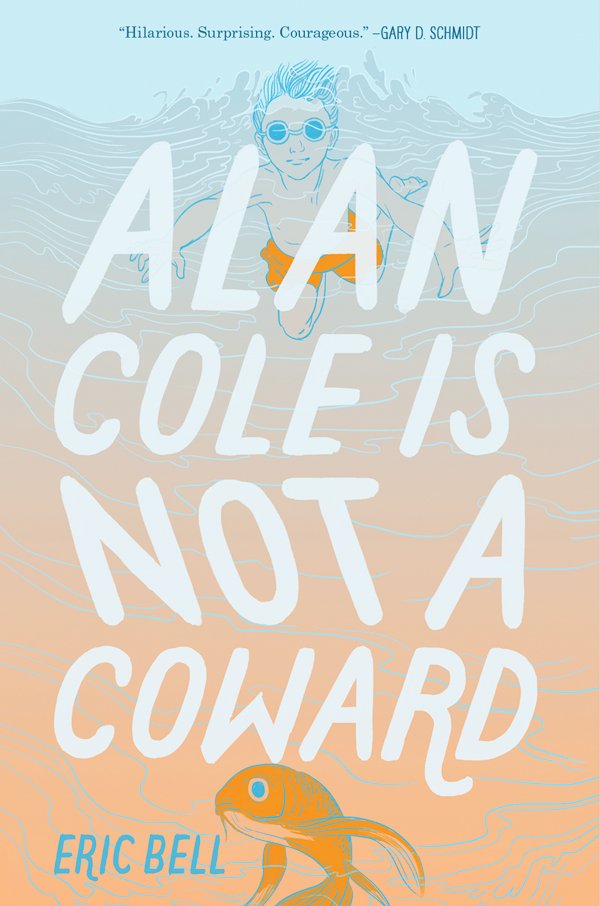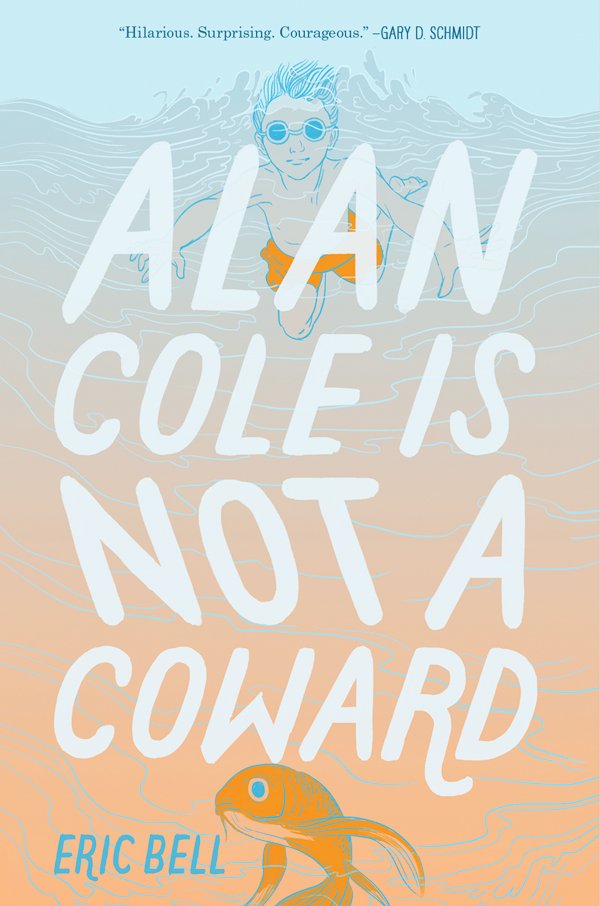 Bookshop | Amazon | Barnes & Noble | Chapters | Book Depository | IndieBound | Goodreads
Alan Cole is not a coward…right?
He can't stand up to his cruel brother, Nathan. He can't escape the wrath of his demanding father, who thinks he's about as exceptional as a goldfish. And — scariest of all — he can't let the cute boy across the cafeteria know he has a crush on him.
But when Nathan discovers Alan's secret, his older brother announces a high-stakes round of Cole vs. Cole. Each brother must complete seven nearly impossible tasks; whoever finishes the most wins the game. If Alan doesn't want to be outed to all of Evergreen Middle School, he's got to become the most well-known kid in school, get his first kiss, and stand up to Dad — and all with the help of only two friends even less cool than he is.
Giving up is for cowards, and Alan's determined to prove — to Nathan, to the world, to himself — that this goldfish can learn to swim. May the best Cole win.
Eric Bell's debut novel is a smart, hilarious, and poignant coming-of-age story about trust, family, and learning to stand up for yourself, no matter how many times you have to dive into the deep end.
Reviews for Alan Cole Is Not a Coward:
"Alan Cole starts out as a coward but doesn't end as one in this harrowing but inspiring debut…The intensity of the family relationships is so effectively rendered that this book has the potential to appeal to older teens as well as a middle school audience." (Kirkus Reviews)
"With its well-developed characters, juxtaposition of supportive adult educators and aggressive parents, and message of hope, this novel feels like a contemporary version of Gary D. Schmidt's The Wednesday Wars and Okay for Now. A strong debut." (School Library Journal)
"This book is the Labors of Hercules for the middle-school set, complete with underwear jokes. Bell has written a compelling story that examines homophobic fathers and families and still manages to show Alan a way to see himself as a valuable member of a community—as an artist, even a brave artist." (Horn Book Magazine)
"Above everything else you'll find in this novel—hilarious episodes, surprising twists, characters we recognize from our own lives, moments that move to tears, moments of tremendous courage that are even more tremendous because they are happening in middle school—above all of those things, remember this first: There are books in this world that show us why it matters that we become our truest selves. This is one of them." (Gary D. Schmidt, Newbery Honor and Printz Honor author of Lizzie Bright and the Buckminster Boy and The Wednesday Wars)
"No funny bone will go untickled, no heartstring untugged. Alan Cole and his band of misfits from the Unstable Table are coming for both, with a story that's as important as it is entertaining, as thought-provoking as it is heartwarming, and as courageous as it is hilarious." (Brooks Benjamin, author of My Seventh-Grade Life in Tights)
"An alluring setup and deft portrayal of middle school friendships are highlights of this impressive debut. Alan Cole is a complex character under pressure; we want to discover his fate!" (Leslie Connor, author of Waiting for Normal, Crunch, and All Rise for the Honorable Perry T. Cook)
Hungry for more Alan Cole? Check out the sequel!